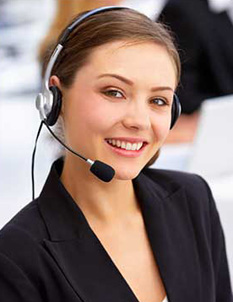 To View Our Hosted Services. Click Here
To View Our Enhanced Services. Click Here
Check out the features we offer to our clients:
Live Phone Answering
Phone Answering Service includes a private phone number, answered in your company name, for you to forward your lines to. Your business information will be programmed into our computerized answering system. Your calls will be answered by a live voice.
Call Transfer Services
Waiting for that one special call? Or, do you want to talk live to certain callers? We can transfer them right to the number of your choice, and you can talk to them immediately.
Digital & Alpha Paging
Digital Pages display our callback number or your customer's callback number while Alpha Pages display text so we can deliver your customized message.
Appointment Scheduling
We can take appointments for you (with personal attention 24 hours a day) and schedule requests according to your wishes, using a shared scheduler.
Voice Mail
Voice Messaging Services allow callers to leave a message through an automated system. Clients are also able to access messages, and change their own outgoing greeting.
Order Taking
Our friendly, professional operators will answer your phones and take product orders in a caring, interested manner. First impressions are important, and we train our operators to give your customers the personal attention they require.
Toll Free Number Rentals
We can set up a Toll Free phone number for your business with our long-distance service provider.
Daily Message Faxing
Messages can be delivered to your fax machine as received, or scheduled in a batch.
Email / Text Message Services
Your messages can be taken and delivered directly to your email inbox, or to you wireless device via text message.
Reservation Services
Reservations can be taken for special events, restaurants, club functions, business meetings, and any other occasion.
Real Time Access to Your Account
Get remote management capabilities with PAS Web accessible through our homepage. A full set of features are available from our easy-to-use web interface. PAS Web is a web portal where our clients can interact effortlessly with our call center. You can be given permission by our center staff to update your own account information and on call schedules, view messages, and generate your own reports.
Wake Up Services
Want your personal concierge service to wake you up, wherever you may be? We will call to wake you up at any time of day or night. All we need is the number to reach you. These services are available to anyone, at any time, for any reason.
---