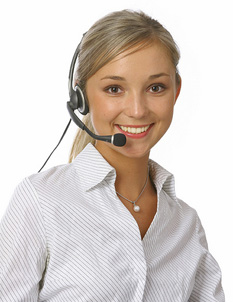 Proudly Serving the Hampton Roads Cities of Newport News - Norfolk - Virginia Beach - Chesapeake Since 1968
Advantages of Partnering with Professional Answering Service
Professional Answering Service has been a part of the Hampton Roads Community since 1968. We have a fully automated telecommunications system and we are continually upgrading to meet the changing needs of our clients. We understand your business and what's important to you. We have a growing customer base and a proven track record, so you can be sure we'll be around to provide you with superior service for years to come.
PAS does not use an Auto Answer Feature (Recording or Voice Message) unless specifically requested.
All calls are always answered by a live operator.
Our base rate provides 24-Hour service, 365 Days a Year.
We do not charge extra for holidays or severe weather - they are included in the base price.
Our office is equipped with a Call Center Solution designed specifically for a telephone answering service
Our system tracks every call coming in or going out on an account by date, time, operator, and the number dialed or received. The system will archive this information as well as every message taken for 90 days. The system will also document what time the call was taken, paged, or called out, and who it was delivered to.
Each message and message action is archived
We use a scripted format to collect the information required for each call. These contacts and dispatches are documented in several places in our system. Additionally, every message and action is time and date stamped when delivered.
All calls are recorded by a 24-hour voice logging system
This feature allows us to refer back to a specific call if there is a question regarding the information given or the handling of a call. All voice records are archived for client reference and review.
Messages are dispatched as requested by each Client
Most of our clients have a timeframe in which they allow their On-calls to respond to a dispatch. We have built in features that ensure we follow a specified timeframe. This main feature is called a Priority Reminder. We can set a reminder for any amount of time. This reminder will continue to alert us until the message is handled as specified by our customer service representative.
We can set up an Auto Fax or Auto Email for a Daily Transmission
This service will automatically send you a Fax or E-mail at the same time every day of every message since your last Fax or Email.
PAS typically charges by the Call, not by the Minute.
Every call (inbound and outbound) is billed. We bill once a month, not every 28 days as many of our competitors do. That's 12 billings a year, instead of 13.
Customized Reporting
We can provide reports such as a detailed account listing or account activity summary. Price is based on the complexity of your request.
Disaster Plan / Emergency preparedness
Our primary servers and Telephony trunks are hosted in a secure remote Enterprise Collocation facility in the Northeastern United States. It has Tier 1 telephone and internet connectivity. We also have redundant servers in our building and local Telco back-up to the primary and secondary remote solutions at our Enterprise Collocation facility. In the event of a power outage, we have a battery back-up system in place, an automatic transfer natural gas generator, as well as a gasoline generator.
HIPAA Privacy Compliance
Our agents and managers are HIPAA trained and have passed industry standard testing with respect to the latest HIPAA-HITECH regulations. We have a software solution that monitors our Business Associate relationship with our client Covered Entities and Vendors. We have several HIPAA compliant secure messing options for you to choose from. Our HIPAA compliance managers work hard to protect any PHI we handle.
---